Less meeting fatigue, more collective intelligence
Twiice is the web app for management consultants who want to save time in meetings
Try Twiice now
watch video
twiice
The web app that makes it easier
to make decisions together
In a meeting, or without a meeting
Try it for free
The decision-making process
affects the success or failure of your projects
Preparation is key to aligning stakeholders
Your process today

Tomorrow, with Twiice

You send a PPT agenda by email. The decision-makers don't read the agenda, and time is wasted.
The agenda sent by Twiice improves the opening rate and the response rate.
Decision-makers discover in the meeting the pitfalls in the ODJ: you have prepared the meeting well but without feedback, you experience an embarrassing situation.
With the meeting preparation cockpit, you know who has read the ODJ, who has not, who is ready to make a decision, and who you need to "clear up front."
The confrontation of ideas is done live, in face-to-face meetings or Zoom: this is "synchronous communication".
Participants think about the problem in advance when they are available to think about it, calmly, with all the information before their eyes.
No particular method of decision making.
Systematic use of a decision-making framework to better think together.
Dominant people communicate their ideas better. The decision depends on the art of persuasion.
Everyone can express themselves, no need to interrupt the other to speak.
Deliberation vote. Or, only one person decides.
Many systems of deliberation possible.
The discussion continues after the decision is made: the decision is weak and so is the execution.
The decision taken in the meeting can be reinforced by checking the adherence with the validation of the minutes.
Decisions are noted in CRs or long emails, which are difficult to find.
Traceability: Your decisions are translated into clear and structured deliverables that can be consulted in a dashboard.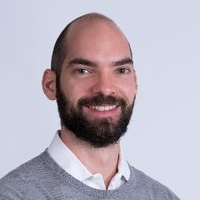 Brings me clarity and confidence
THOMAS LE COZ - CO-FOUNDER AT NATIVIO.NET
For someone super rational like me, Twiice forces me to look at emotions and potential biases. The framework they offer is pleasant to use as you feel guided and active at the same time. In the end, you feel clearer and more confident in your decision making.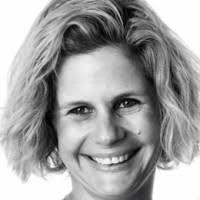 Seeing the blue sky after the clouds
AUDREY LESTRINGANT - ENTREPRENEUR
Using Twiice feels like it brings the spotlight on something that I knew, somewhere inside me, but that I hadn't expressed so far. On important decisions, my mind can feel cloudy at the beginning of a session and it's getting progressively clearer after answering Twiice's questions.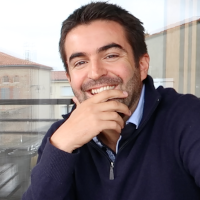 Twiice helps me make better business decisions
ALBAN DE LARRARD - CEO AT ANGLAISCOURS.FR
For weeks I was facing a really important question for my business, and I was about to make a choice when I stumbled on Twiice and tried it: in less than an hour, I found out a better, wiser option. Also I realized that my soon-to-be-forgotten solution was kind of a knee-jerk reaction. Twiice feels like a coach who makes you feel smart, as you're still the one who finds all the ideas.
A tool dedicated
to meeting organisers
Start early, enjoy more structured meetings,
and reach consensus with less effort.
Enterprise plan

Plan starter, plus:
Single payment
From €399 excluding VAT
Contact us